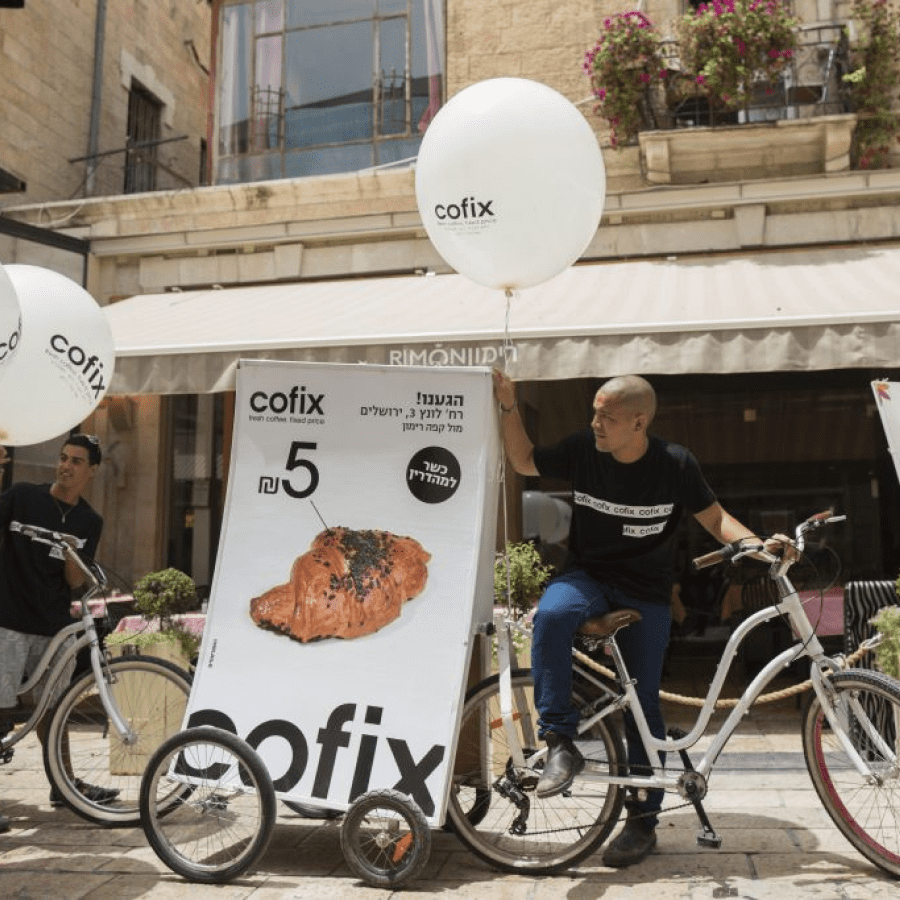 All news
08 October 2022
Why you won't find Starbucks in Israel
In Israel, American stores dot shopping malls and McDonald's branches proliferate. But one chain you won't see is Starbucks.
Starbucks has franchises around the world, but its brief experiment with Israeli stores lasted just two years, from 2001 to 2003. Maybe, as some have suggested, Starbucks pulled out of Tel Aviv to appease an anti-Israel market in the Arab world. Or maybe pumpkin spice lattes didn't catch on in a country with no discernible fall season.
Or maybe Starbucks just couldn't hold its own against Israel's superior brew.

Israel beats the States when it comes to my favorite beverage. Plenty of visitors to Israel rightly extol its falafel and hummus; many also rave about its citrus and dairy products. But they should also praise its coffee.

Geographically and culturally, Israel sits at the nexus between East and West. Its immigrant populations hail from Yemen and Germany, Uzbekistan and the United States, and its food is a mashup of these influences. In Tel Aviv, street food vendors sell shwarma, which originates in the Middle East, sandwiched in a French baguette.
In Israel, Italian cafe offerings like espresso and macchiato coexist with strong, flavorful Turkish coffee made simply by brewing coffee grinds in hot water and letting them settle into "mud" at the bottom of the cup. It's rare to see a standard American filter coffee — in my experience it tastes like weakly flavored hot water.
Rarer still is America's culture of coffee to go. Rather than walk with their coffee in a paper cup, Israelis, especially Tel Aviv residents, are notorious for sitting down with their ceramic espresso cup and not budging for hours — taking the time to catch up, talk politics, grow their start-up or, in my case, write an article. So prevalent is Tel Aviv's cafe culture that Yediot Acharonot, a leading Israeli paper, investigated why so many of the city's residents seem to laze at cafes instead of working.
But in certain ways, Israel's coffee culture had a long way to go. The average Israeli drinks 0.4 cups of coffee per day, according to an article in the Atlantic — a relatively low figure. It's far below the Netherlands' 2.4 cups a day, and less than half the one cup per person average in the U.S. And according to the Israeli website CoffeeShop.co.il, most of the coffee consumed in Israel is instant, dosed out in freeze-dried pebbles or powder.
But there's hope for Israeli cafe enthusiasts. CoffeeShop.co.il wrote that the 18-to-30 age bracket is more likely to order espresso-based brews. And the past couple of years have seen the rapid spread of discount coffee chains that sell everything on the menu — from cappuccino to croissants to sandwiches — for 5 shekels, or about $1.25.
At first, these chains opened hole-in-the-wall shops where baristas behind a cramped counter served coffee to go in American-style paper cups. That's changed, however. At many of those cafes now, customers get their espresso in paper cups — but in another example of Israel's East meets West culture, they sit down at one of the cafe's outdoor tables chatting the day away. Just as a good Tel Avivi should.

https://jewishstandard.timesofisrael.com/why-you-wont-find-starbucks-in-israel/