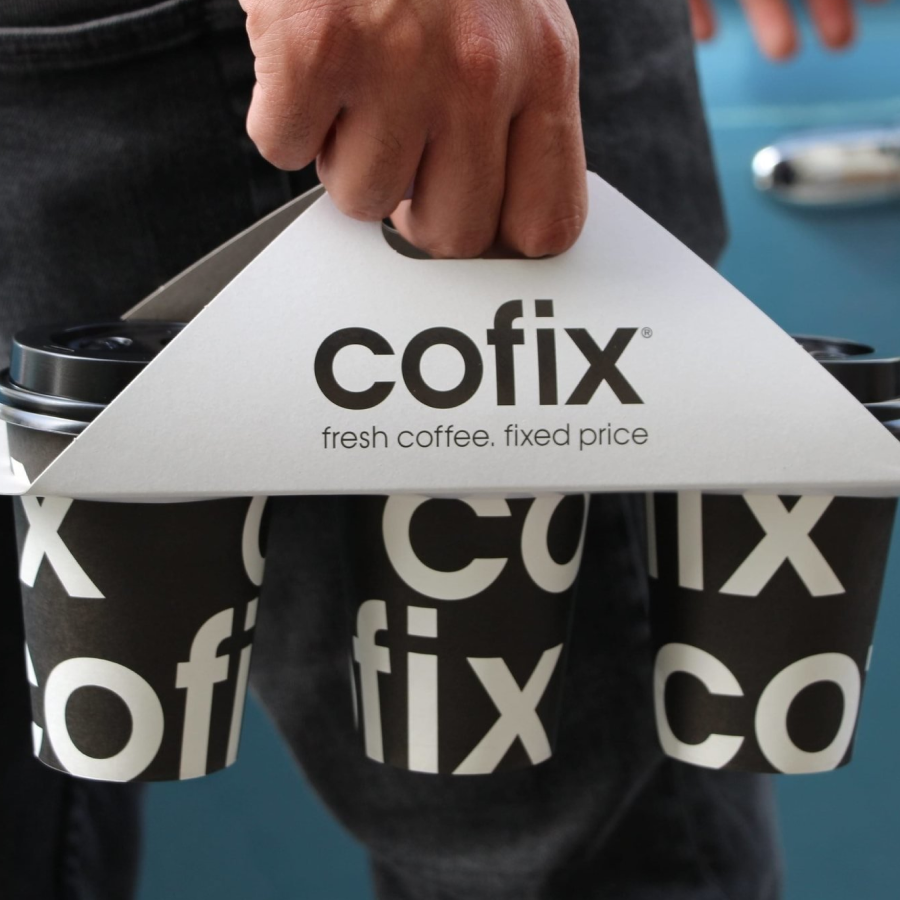 All news
26 August 2021
Cofix the low-cost café
This Israeli cut-rate café chain started as a fierce competitor to Starbucks. Now, after maturing in their current markets, they are looking to expand once again.

"It all started on one of my many drives across country," said Mr Katz, founder of Cofix. "I walked into a convenience store at a gas station along with a passenger who was traveling with me. I took 50 ILS out of the car and put it in my pocket. I ordered a coffee and a sandwich and my friend ordered an iced-coffee and a pack of gum. But the bill came to over 50 ILS, which called for me to walk back to the car for more cash."
"At that moment I thought to myself, why should coffee and a sandwich cost so much money? Someone who is on the road a lot and wants to drink more than one cup of coffee a day and eat a small meal, would end up spending 2,500 ILS a month, and therefore sometimes they may choose not to drink or eat at all," he said.
And just like that, in 2013, the concept was born. The Cofix group's aim was to give everyone the lowest price of quality coffee on the market. And they're well on their way to doing that, selling over 150,000 cups of coffee per day, across 350 odd stores in Israel, Russia, Belarus and now Poland.
Cofix were originally selling cups of coffee for about $1 - which created quite a buzz and gained a loyal following. However due to rising costs, the company had to raise prices in 2017 to stay in the game. "Over the course of these years, rent and wages have gone up by 15%. Minimum wage has been updated twice during this time. In addition, the prices of basic materials have gone up. So, it has to be understandable. We've done this huge revolution, and we haven't raised prices by much. We haven't raised it to the products' realistic prices," said Mr Katz. The company still offers coffee at more than half the price of their major competitors. In addition, the chain sells other high-quality products such as hot, cold, sweet and healthy food at below average market prices.
The company has turned into a low-cost global brand. It rapidly spread across Israel and into Russia. Cofix has now moved into Eastern Europe and is seeking partners in countries in Europe and abroad who share the same following values when it comes to cafes:
Inexpensive – A real social revolution! Low prices that make it possible for everyone to drink and enjoy more than once a day, with the same constant price.
Quality – Uncompromising quality, some of the best coffee companies, as well as excellent suppliers in all areas.
Experience – A coffee shop look with a different feel.
The Cofix name, alongside their simple black and white aesthetics is a highly recognisable brand. The company claims to have a crisis proof business model due to their high-quality products at such affordable prices. For investors, there is a wide selection of flexible formats available depending on your vision. The company has a fixed price model for owners that comes with the Cofix Group LTD's comprehensive business support. They have even been known to offer discounts for new market franchise partners.
TOTAL UNITS
350 (Israel, Russia, Belarus, Poland)
OWN UNITS
133
SUPPORT FOR THE FRANCHISE
Professional ongoing support and supervision in the field.
Monitoring system.
Modern IT solutions.
Social media marketing.
Creation of a loyalty program and mobile phone application (Apple, Android).
BASIC NETWORK REQUIREMENTS
What they are looking for:
No café experience necessary.
Candidate must have mutual respect, discipline and understanding of clear basic rules.
Building Requirements:
Prominent properties on central city streets.
Front facing a main road or corner property.
Area 30-250 sq meters.
Minimum width of 3.70 meters.
KEY FIGURES
To open a Cofix café, you need between EUR 35,000 and EUR 65,000. The exact amount depends on the size of the premises and how much work is needed to adapt it to catering services. Most often it is about EUR 45,000.