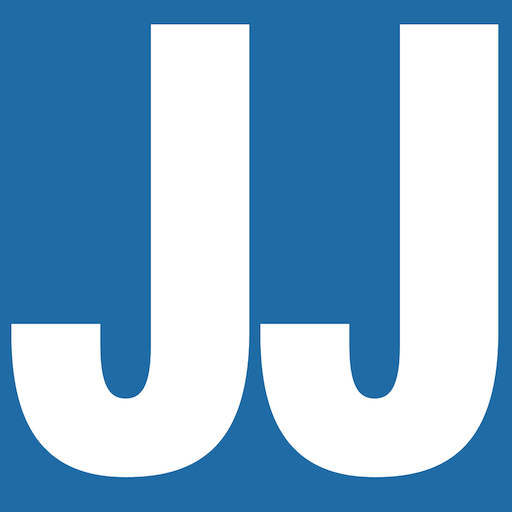 All news
16 May 2016
'Dollar' coffee shops a positive change for Israelis
It turns out that the Israeli franchise Cofix offers more than the promise that every item — soups, juices, sandwiches, deserts and TV dinners — will be priced at 5 shekels each (currently about $1.30); it offers hope that Israelis don't have to feel short-changed, literally.
Rising prices in Israel — from groceries to housing — made headlines in 2011 during the "cottage cheese protest," spurred by a social media call to boycott the dairy product when it reached 8 sheckels per 8.5-ounce tub. People took to the streets to protest the high cost of living in the Jewish state; cover stories were written, government committees were created.

But Avi Katz, who considers himself a social entrepreneur as much as a businessman, decided to take the matter into his own hands. He developed Cofix based on a concept of a "dollar" coffee shop that he conjured back in 2002 when he stopped at a convenience store at a major highway intersection.

"At that time, driving from Ashdod to Netanya, you couldn't buy anything anywhere, just there," Katz recalled. "I went out with my partner to the convenience store. We bought two coffees, cake, gum — we brought only 50 sheckels (about $13.25 today) with us; we didn't carry our wallet. We had to go back to bring 12 sheckels ($3). An elevator technician was parked next to us. He said: 'Crazy! You're also bringing more cash?' I said: 'If I have a Mercedes and own 40 stores and this hurts — what does he feel?' "

It took 10 years for Katz's idea to come to fruition — and it was long after this king of discounts brought the concept of a retail dollar store to Israel in the 1990s, catering to the influx of Russian immigrants who sought to make a home quickly and affordably. He sold toys, school supplies and knickknacks at competitive prices with the Kfar Sha'ashuyim toy store chain, which he subsequently sold.

"My business philosophy was to identify a need — not to see an interesting business idea and do it, but to identify a need and apply that interesting idea to it," Katz said, a knitted kippah topping his tall frame during an interview at his Petah Tikva office where he runs Keren Hagshamah, an investment firm catering to middle-class Israelis.

His daughter, Hagit Shinover, Cofix's vice president of purchasing, left a career in cosmetics retail to work with him. Together, they convinced hesitant suppliers to package cafe items in such a way that they could still make a profit at 5 sheckels.

"There's the idea and there's the execution," Katz said. "The execution is accomplished first and foremost by presenting attractive, good, quality products at the right price. If you don't have that, the idea won't work."

Today, several copycats exist across the country, forcing the cost of hafuch down even at major cafe chains. Cofix menus are constantly updated with seasonal items. Dim sum, Greek salad, quinoa and cranberry salad, and vegetarian shwarma (since Cofix is dairy kosher) recently joined the compact shelves filled with focaccias, tuna and cheese sandwiches, sodas and freshly squeezed orange juice. Cofix Bar is a "deluxe" version serving beer, wine and liquor shots in addition to everything else.

Last year, following the success of Cofix, came Super Cofix, an everything-for-5-shekels supermarket, selling everything from brand-name cold cuts to produce to, of course, cottage cheese. It's like a 99-cent store (or $1.30, depending on the exchange rate), but with carefully curated items, sold in an urban chic space that is meant to create a sophisticated consumer experience.

"There is a whole sector of the population — about 30 percent of the market — that can't use the tools the market gives to lower prices," Katz said, explaining the reasoning behind Super Cofix. "That's singles, senior citizens and young couples. They don't need buy-one-get-one-free. They don't need to buy in bulk."

Katz grew up knowing financial hardship. His father died when he was 7, leaving his mother to manage her ultra-Orthodox Bnei Brak household. After discovering secular novels, Katz left the Charedi fold, served in the Israel Defense Forces and went on to raise a family of seven in a religious Zionist household; love of the "common people" drives his work, and customers feel that.

"Cofix made Israel a much more livable country," said Eliezer Simonovsky of Jerusalem, a 25-year-old immigrant and student from Queens, N.Y., and a Cofix regular, in response to a Facebook post soliciting opinions on Cofix. "First off, it makes a cheap option for a snack or a drink. Even better for me is the Cofix Bars. Alcohol in Israel is very expensive, and with Cofix my friends and I can take a few shots before going out to the pubs. This saves me tons of money."

Chaya Tal, a student and educator who lives in Gush Etzion, also weighed in. "It has turned into my almost one-and-only alternative for fast food. I mean coffee, tea, baked goods. I'm very glad it opened the market for similar initiatives like [copycat] Cofizz, and I believe this woman, or whoever did it, did a big chessed [act of kindness] to the public."